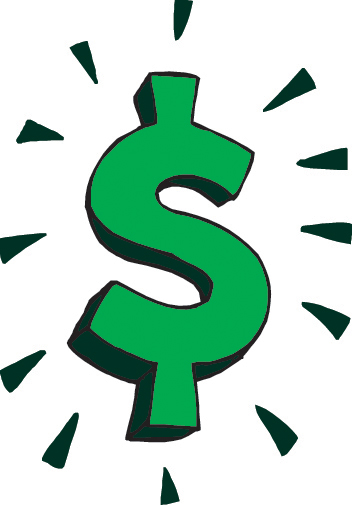 The Deputy Chief Minister Datuk Patinggi Tan Sri Alfred Jabu Numpang has declared RM74.26 millions as dividends for this year.
The payment is to be made in two instalments- i.e. the first payment is between January and February 2011 while the last payment is in the middle of the next year.
-----------------------------
Salcra promises biggest dividend ever paid
by Churchill Edward. Posted on November 30, 2010, Tuesday
KOTA SAMARAHAN: Sarawak Land Consolidation and Rehabilitation Authority (Salcra) is to pay the biggest dividend ever next year, and it will be disbursed in two phases.

Salcra participants or landowners who run 18 estates will receive a total sum of RM74.26 million.

The 2010 payout is a marked increase by more than RM37 million compared with 2009 where only RM37 million was paid out.

But in 2008, the authority did better by paying out RM52 million. Salcra chairman Datuk Patinggi Tan Sri Alfred Jabu told reporters this at the new Salcra headquarters here yesterday.

Jabu, who is a deputy chief minister, said the first 50 per cent of the dividend would be paid between January and February and the second one, latest by July 2011.

As the second half of the payout incurred or earned interest, it would be added to the dividend, he assured.

"The 2010 payout sum will be the highest ever.

"This morning, (yesterday), the board approved paying RM74.26 million nett proceeds or dividend to 20,000 participants, landowners or NCR landowners from 18 estates," he said, adding that the dividend was approved at yesterday's board of directors' 86th meeting.

The meeting was the first one held in the new headquarters building, he said.

Jabu, who is also Rural Development Minister, said Salcra made profits in 2010 due to the good price of crude palm oil (CPO) and fresh fruit bunch (FFB).

Currently, the price of CPO per tonne was RM3,650, and in March this year, it was lower, he said.

He said the price of CPO had increased and forecasters across the world predicted better price for at least the next six months.

With that optimisim, he said, Salcra would produce up to 580,000 to 590,000 metric tonnes of FFB in 2010.

Jabu also announced that more than 800 Salcra staff would receive performance-based bonus on top of the usual yearly appraisal and bonus.

When asked what kind of profit Salcra made in 2010, Jabu said: "Profitability is relative. This is because some bills have not arrived yet for us to pay. Anyway 2010 is very much better than last year (2009)."

"In terms of FFB production, we are targetting between 580,000 and 590,000 metric tonnes. Last year, we produced only 568,000 metric tonnes. The price of one tonne of FFB is RM550 or close to RM600 per metric tonne.

"So we are able to get an additional RM10 million from the increase," he added.

But the price of CPO last year was RM2,196 compared to around RM2,550 this year, he pointed out.

On a related matter, Jabu said labour shortage in estates might still be an issue, but the government would encourage the proper use of mechanisation and quality replanting to counter the problem which was experienced by most oil palm planting countries.

Land Development Minister Dato Sri Dr James Masing, Infrastructure Development and Communications Minister Dato Sri Michael Manyin and Permanent Secretary to the Ministry of Planning and Resource Management Datu Wan Alwi Wan Hashim were among those present.